Labour shortages: Which jobs are seeing the biggest rise in demand?
Difficulties recruiting HGV drivers and meat processors are already causing public concern – and latest weekly data shows other occupations where gaps have been growing fast.
Driving instructors and prison officers saw the biggest increase in demand for recruiters last week as job ads hit a record high, new data suggests.
Roles being advertised for fork-lift truck drivers, secondary school teachers, care workers and goods packers also saw big increases on the week before, according to figures from the Recruitment and Employment (REC).
Other key occupations which continued to have high levels of vacancies advertised included nurses (121,815), programmers and software professionals (102,661), care workers and home carers (78,740), and chefs (53,425).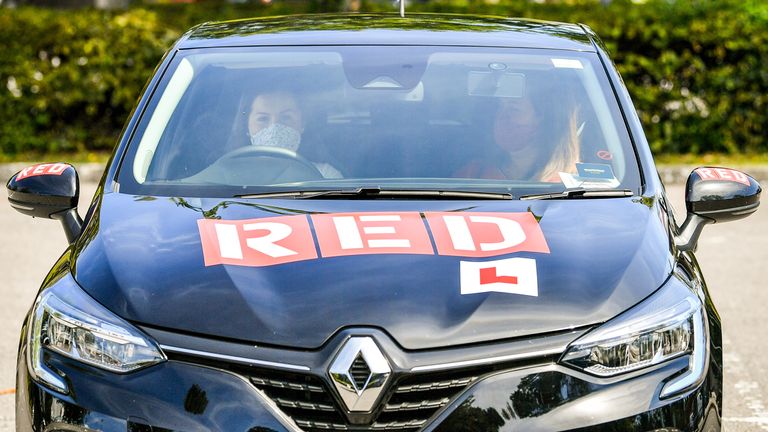 The report showed there was no sign of slowdown in the increase of jobs needing to be filled in the run-up to Christmas, with 221,000 new postings in November taking the total to 2.68 million.
It was the latest sign of how labour shortages continue to dog the economy, most prominently through a lack of HGV drivers – blamed on factors linked both to Brexit and the pandemic – which is gumming up supply chains.
Problems recruiting in other sectors from meat processing to hospitality, often caused by a lack of foreign workers, have also created public concern.
However, the new data showed a drop-off in demand for construction sector roles such as painters and decorators, roofers and bricklayers.
REC chief executive Neil Carberry said: "While roles in logistics and care are in high demand, the construction sector saw a drop-off last week as supply issues constrained the industry's ability to work to capacity."
There were regional differences too, with the jobs market in London continuing to grow at a slower pace than the rest of the UK according to the data.
Mr Carberry said: "It's vital that, as the recovery continues, government put measures in place that will help companies invest with confidence, thereby increasing productivity and helping the economy to grow.
"That includes a revolution in the skills system, especially focused on helping those furthest from the labour market into work."
Here are the ten occupations which saw the biggest growth in job postings last week:
Driving instructors, 823 jobs (+32.3%)
Prison officers, 539 (+13%)
Fork-lift truck drivers, 2,956 jobs (+9.1%)
Secondary school teachers, 11,903 (+9.1%)
Fitness instructors, 5,459 (+7.7%)
Care workers and home carers, 78,740 (+7.1%)
Bank and post office clerks, 577 (+7.1%)
Packers, bottlers, canners and fillers, 4,197 (+6.8%)
Beauticians and related occupations, 2,282 (+6%)
Vets, 10,902 (+6%)